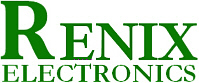 Payment Options
You may pay by any of the following methods. United States funds only. We do not accept C.O.D. orders.

Credit Card

We accept Visa, MasterCard, American Express, and Discover.
•We can only refund for up to 90 days from the date of the charge. After that time, we will need to refund with store credit or another method.
•In order to help prevent payment fraud, we may need to hold your order for further verification. We will be in contact if this is applies to you.

PayPal

If you select PayPal during checkout, you will be redirected to that website, then back to ours to complete your order.
•If your order has backorders, you may not be redirected to the PayPal site. This is because we do not take payment until your order is ready to ship. Once everything is in stock, we'll send you a money request.
•Make sure your addresses are correct on our site. We do not verify any address information with PayPal.

Offline Payment

Use this option to get your order in the system now and handle payment later. It's also useful if you need a quote to get a purchase approved. Place the order with this option and use the resulting invoice as the quote. Then the order is sitting right here waiting for you once payment is available.

If you no longer need the order as placed, please contact Customer Service so we can cancel it.

This option is not available for guest checkout.

Check or Money Order

Send your check or money order to:
Renix Electronics Electronics
9319 Sutter Ranch Dr
Houston, TX 77064

•Please do not use this option if you are paying with a Purchase Order.
•Reference your order number on the document.
•Not available for orders that are split into two shipments.
•For accounting reasons, this option is not available for Local Pickup orders.
•This option is not available for guest checkout.

Net30 (Purchase Order)

This payment option is for established Net30 customers, and can only be used for tracked/insured shipping methods or local pickup. Not established for Net30? Check out our Purchase Orders section.

Wire Transfer

This is a direct transfer from your bank to ours. Necessary information will be included with your Order Confirmation email. This option is not available for guest checkout.
•We will not release your order for shipment until payment clears.
•Not available for orders that are split into two shipments.
•Not available for orders under $100.
•Please be sure to include your Order Number, Customer Number, and Company Name (if applicable) in the transfer information.
•Usually take 3-5 business days to clear. Your order will ship once your payment is verified by our bank. A record of the transaction from your bank is not sufficient to release an order.

Minimum Order Quantity

There are no minimum orders! You are responsible for shipping costs.
Sales Tax
Sales Tax

All orders with a Texas shipping address will include Texas sales tax on the merchandise portion of your order, unless you provide us with an exemption permit or Texas resale tax form. Tax is calculated based on the shipping zip code.

We do not charge sales tax for orders with a shipping address outside Texas.
---
Engineering
Shopping cart
Our services